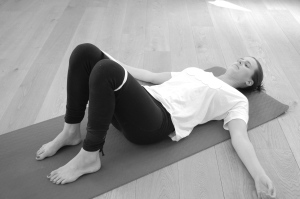 We are a specialist sports and spinal physiotherapy clinic in the heart of Wandsworth Town providing Clinical Pilates for sports injuries and low back pain. We're open 7 days a week.
We offer you a bespoke 1:1 Pilates course designed for your individual problem. We do not provide classes as this does not give you the individual attention you need to perform the exercises correctly and activate the right muscles.
In your initial Pilates appointment your core muscles and movements patterns will be assessed, after which your Pilates plan will be designed. We offer you access to 1:1 clinical Pilates with a Physiotherapist or trained, non-physiotherapist, Pilates instructor.
We offer a 100% money back guarantee, If you are not happy with the outcome of your initial assessment and Pilates session we will give you your money back, no questions asked, no hard feelings.
We also guarantee you prompt access to a physiotherapist or Pilates instructor within 24 hours of you contacting us. After your initial assessment and Pilates session we guarantee to  let you know how many Pilates sessions you will need to get better. We guarantee you all our physiotherapists are registered with the Health Care Professions Council (HCPC) and the Chartered Society of Physiotherapy (CSP) and our non-physiotherapist Pilates instructors are fully trained.
1:1 Clinical Pilates with a physiotherapist or Pilates instructor is a great investment to maintain your spinal health and core stability especially after a course physiotherapy that has reduced your acute back pain.
Our Pilates sessions are 1:1 with a physiotherapist or a trained, non-physiotherapist, Pilates instructor using floor based and Swiss ball based exercises and last 30 minutes.
If you use medical insurance you will be able to use this for a number of Pilates sessions with a physiotherapist. Please check the excess on your policy prior to your appointment. Note we treat people from all insurance groups except AXA PPP. Please wear appropriate clothes for exercise.
Please arrive 5 minutes prior to your appointment to fill out a consent form and past medical history form or download it here and bring it with you to save time.
Wandsworth physiotherapy consent form
Please note for self paying patients we currently accept cash only.
Please note we have a 24 hour cancellation policy. In order to avoid being invoiced for your treatment please give us more than 24 hours notice if you need to change or cancel an appointment.